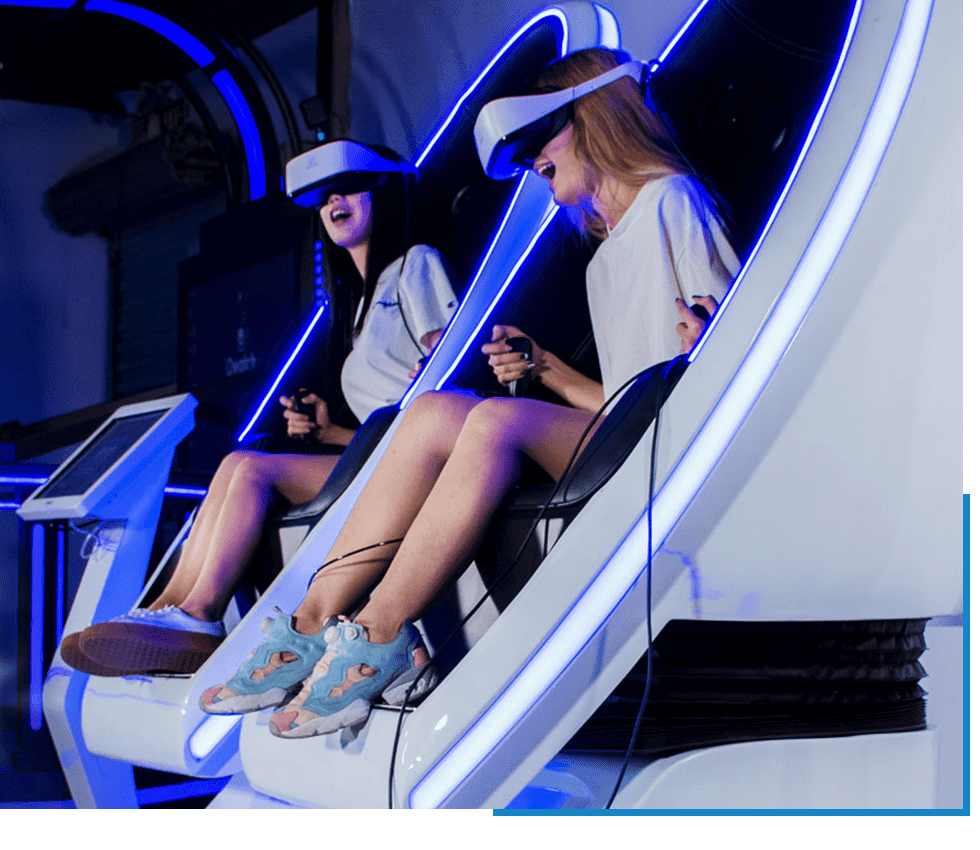 Each experience is programmed as a full world, complete with 360 degree vision.

Next up are the sounds experience. Hi-fi amp driven speakers achieve full surround sound.

The experience is dynamic, letting viewers see the world as it moves and changes.

Think of the most immersive movie experience you've ever had and then multiply that tenfold.